Acquigo comes with a Rich Set of Features...
01

Create Once. Publish Everywhere.
Reworking even a bit to reuse what you already have is pointless. This is a challenge with Creative Clouds.
Even the smallest of the copy and design elements created in Acquigo get a life.
You can use those as-such or adapt to suit the sensibilities of the publishing channel. For as long as you wish.
What is created once lives forever in Acquigo, for publishing anywhere.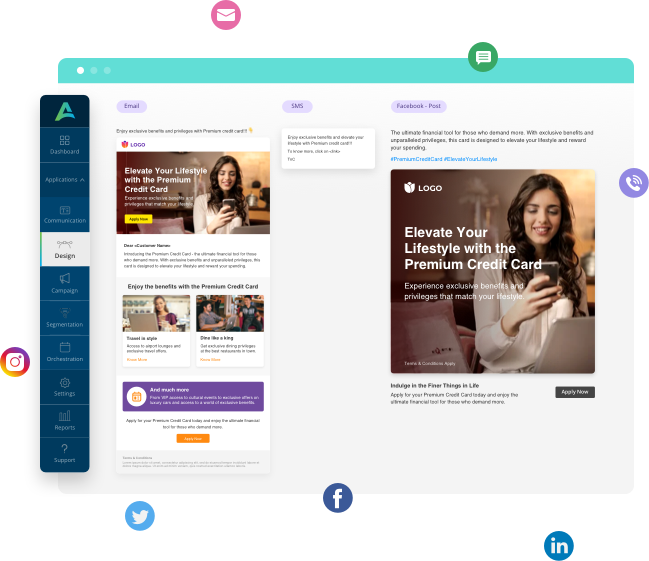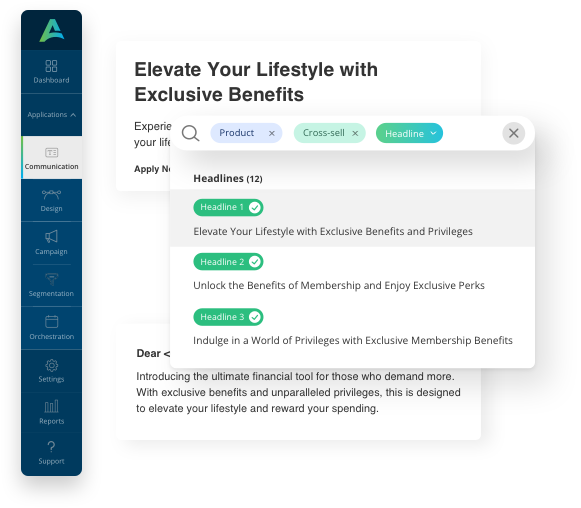 02

Focuses on the real winning ingredient
The mechanics of creative production never make or break your brand communication.
The winning ingredient is your message.
Acquigo has turned the creative generation on its head. It keeps your messaging to the left, right, and center.
With Acquigo, your focus is never on the mechanics. Intuitively, it is always be on your message, the real winning ingredient.
03

Reusability at core
It's criminal to waste your creativity on producing fresh creative every time. Especially, when you have a ton of proven creatives.
Acquigo identifies and presents you the tiniest of the effective creative elements.
You can combine and adapt those to create an endless array of micro-variations. For all of your campaigns and channels. Time and again.
With Acquigo, you never start from scratch, even if you are generating your first creative.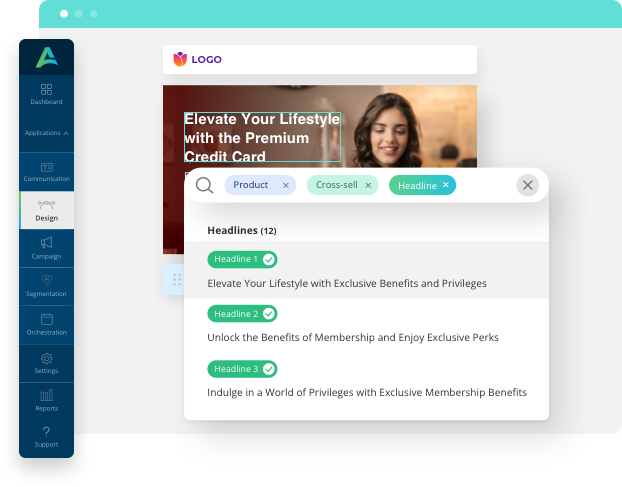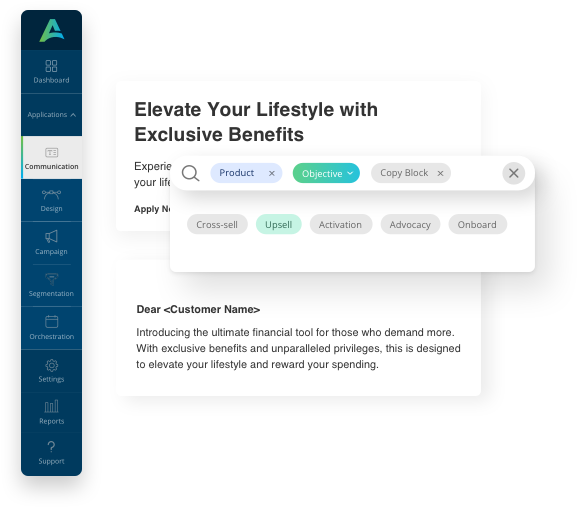 04

Content for Any Marketing Objective. Across The Customer Lifecycle.
Got a myriad of marketing objectives? Acquigo got you covered.
With Acquigo, swiftly generate creative variants for your marketing objectives. Shuffle them around for every touchpoint of the campaign.
Acquigo allows you to stack and sort messages that are unique to each marketing objective, across the entire customer lifecycle.
05

Redefines Brand Assets Management
Is your creative cloud cookie-cutting channel specific assets – banner, email, landing page, push notification, etc.?
With Acquigo, you generate bite-sized element of design and copy – headline, feature, benefit, social-proof, USP, CTA, etc.
All of these don't just reflect your brand's look, feel, style and tone but also align with your marketing objectives.
With Acquigo, managing brand assets go beyond the brand guidelines.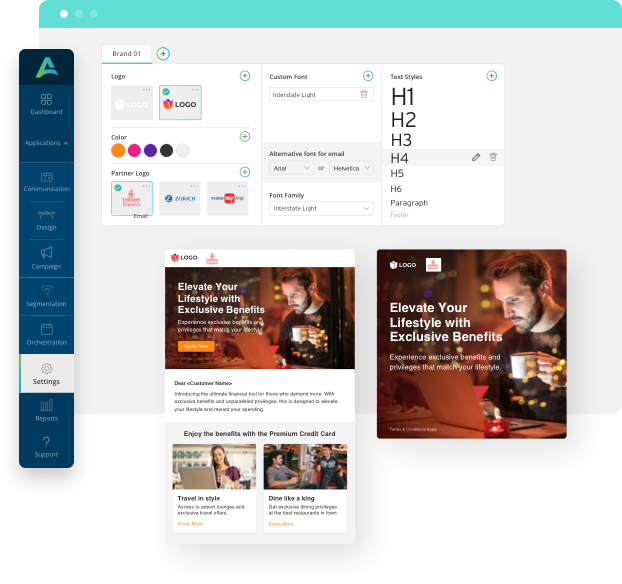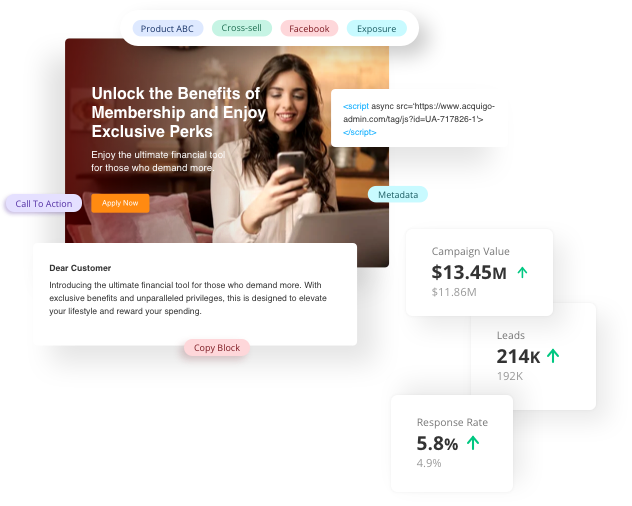 06

AI Powered Content Adaptation
Acquigo is AI powered.
Generate creative for one channel, say email.
See the magic of Acquigo's AI intelligently adapting it to generate creatives for other channels— SMS, mobile and browser push notifications, websites, social media, etc.
Needless to say, all of these are created considering the channel dynamics.
Power your marketing. With AI powered content adaptation.
07

Smart Tracking of Content
With Acquigo's atomic Design elements, extensive metadata and integrated tracking codes, track:
Every piece of every digital communication. For every campaign. Through every channel. For every marketing objective. Flexibly, for ever.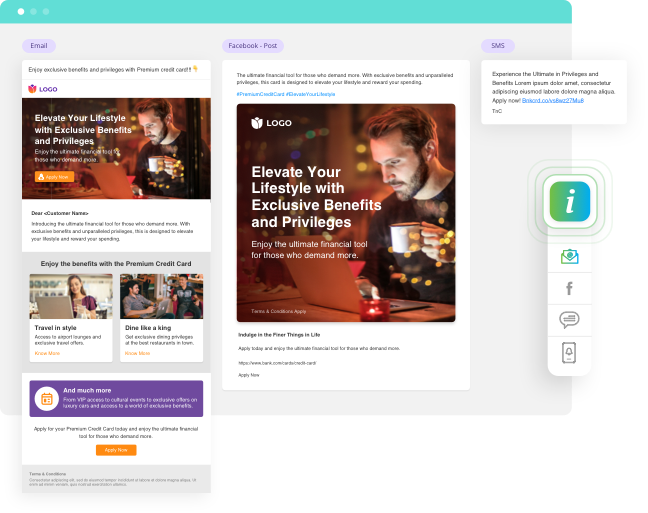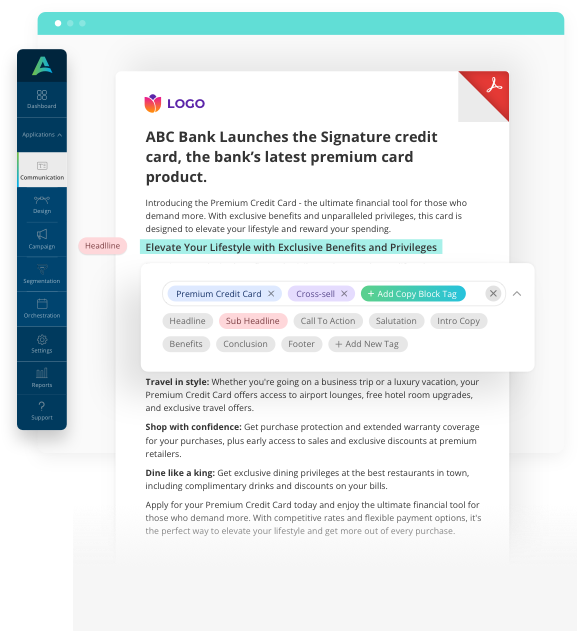 08

Migrating doesn't feel like migration

Are you an enterprise brand with tons of marketing assets? Acquigo lets you migrate without a sweat.

Import all your assets – Web pages, presentations, PDFs, creatives and collaterals – from your Creative clouds, local storage, CMS or DAMS.

Acquigo parses the information to get your creative engine up and running in next to no time.

Acquigo's Data Migration Module. So fast and smooth, it doesn't feel like migration at all.
09

Low to No Cognitive Load
Re-doing is inevitable with most Creative Clouds. Trawling through a ton of creative assets and finding proven ones is cumbersome. Picking copy and design components is downright impossible.
Not with Acquigo. It keeps the copy and design elements you want a few clicks away. Sorted, among other ways, by marketing objective and channel.
Thank Acquigo's atomic design and copy-first approach later. For keeping your cognitive memory free for creative design.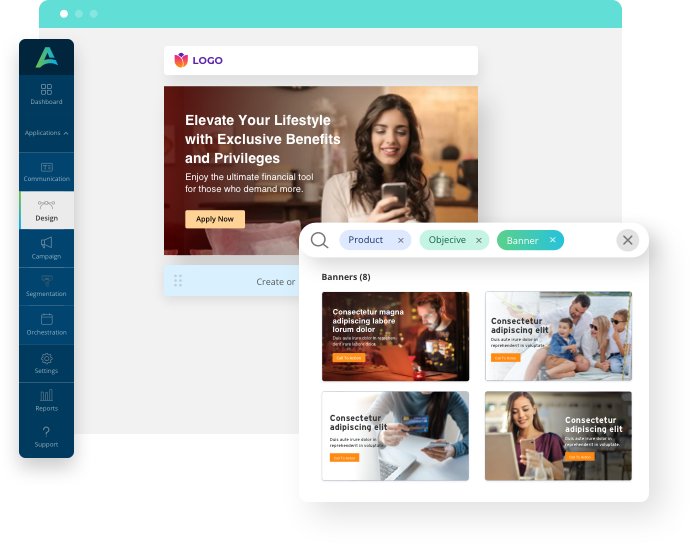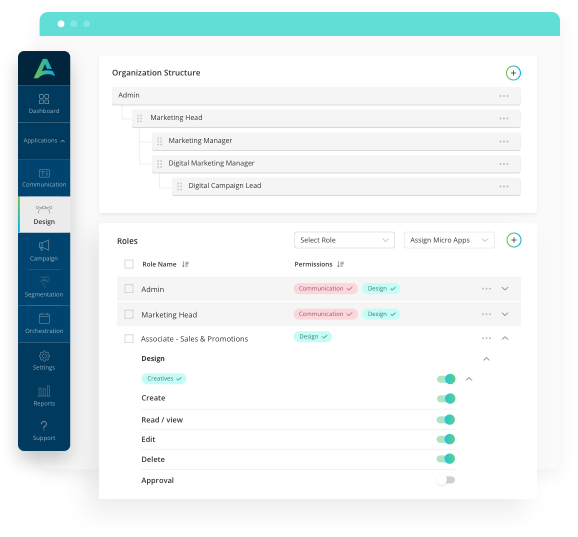 10

Maker-Checker Mechanism
Might not be a feature that turns you on. But this is essential for enterprises, that need Acquigo the most.
Acquigo has in-built approval processes and workflows. To enable enterprise-wide controlled access—by team, by department, by managerial hierarchy.
With Acquigo, trust all your communications to have integrity. And conform to brand standards, campaign style and marketing objectives.
Acquigo's Maker-checker. The genius of simplicity.
We designed Acquigo for brands needing creatives in large volumes. For high velocity marketing.
So, if you are an individual creative designer, or those looking for one-off creative generation, we hope you liked what you saw. Thanks for stopping by.
But, if you are from a brand marketing team,