Getting started with Acquigo is Simple
Complete your profile.
Configure your products.
Target marketing objectives and channels.
Upload your logo.
Configure your brand style guide—colors, fonts, and styles.
Setup your organization structure.
Add users, map roles, and configure privileges.
Choose and subscribe to the plan that is most appropriate for you and your team.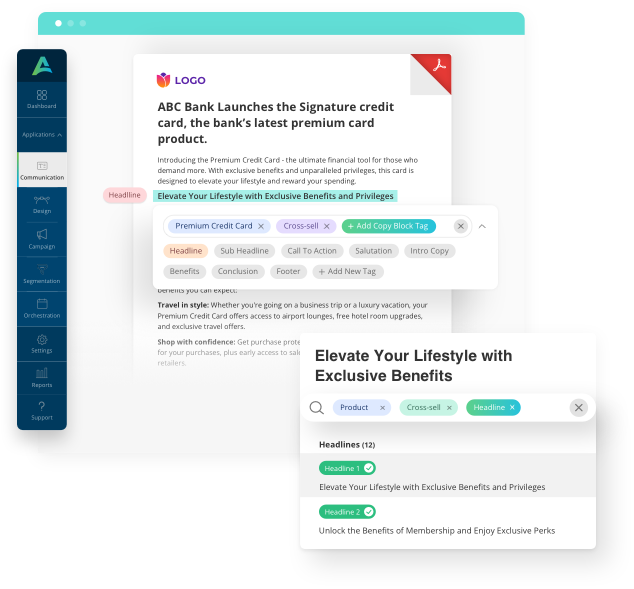 02

Copy Configuration
Upload existing marketing assets.
Tag the tiniest of copy snippets in the document to products and objectives.
Start using-reusing them while generating creatives.
03

Design Configuration
Customize built-in design components to suit your branding.
Reuse or create new templates for all channels – Email, SMS, Website, Mobile Push Notification, Twitter, Facebook, and Instagram.
Build a library of design elements to be used for producing communication for any channel.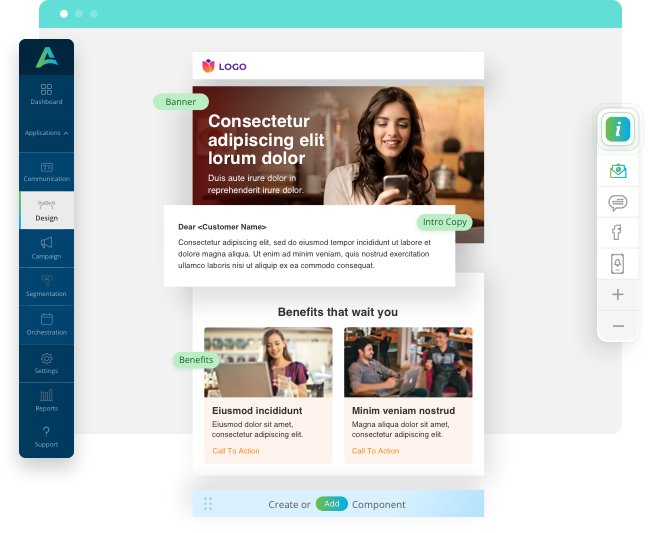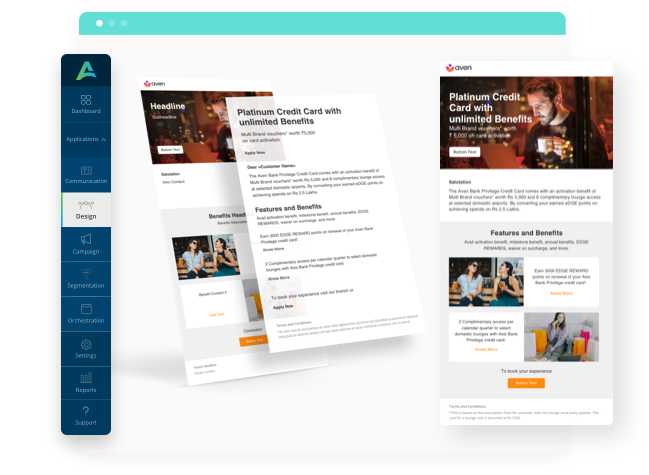 04

Ongoing Creative Generation
Select objectives and channels for which creative needs to be developed.
Choose, create, or adapt the copy deck.
Choose, create, or adapt the desired designs.
Assemble the creative.
Send it for approval.
Review and approve.
That's it. Download or export the creative as needed.
*Soon, you will be able to directly publish the generated creative on the chosen channel. Stay tuned.